Xiaomi today introduced two new TV Boxes in China, the Xiaomi Mi Box 4 and Xiaomi Mi Box 4c. These fourth-generation TV Boxes are the successors to the Xiaomi Mi Box 3 and Mi Box 3c launched in November 2016.
The Xiaomi Mi Box 4 has the same design as Xiaomi's TV Boxes, in a square shape. The color for this version is uniformly white. It is 1.6 cm thick and weighs 145 grams. It has a 64-bit quad-core processor and a GPU, but we don't have more details about the manufacturer of this processor yet.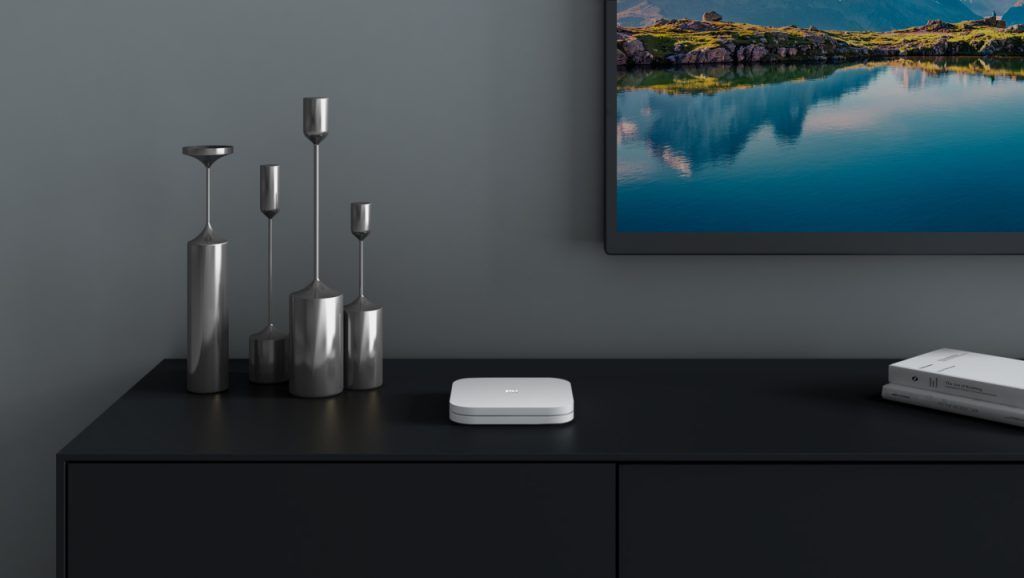 Outside the processor, the Xiaomi Mi Box 4 has 2GB of RAM and 8GB of internal storage, like the Mi Box 3, and has an AV port, an HDMI port and a USB port. The device supports 4K, HDR, Ultra HD content, as well as h.265 hardware decoding and Dolby + DTS audio. As for the OS, there is also little precision, except that it is likely that the MIUI home OS is at work.
As rumours have suggested, the Xiaomi Mi Box 4 is equipped with an artificial intelligence technology that constantly monitors the user's habits to recommend different types of content. AI technology also takes into account film reviews and comments to make recommendations.
Like the previous version, the Xiaomi Mi Box 4 has an intelligent voice assistant that allows users to search by keywords, open applications, check the weather and calendar, etc.
In addition to the Xiaomi Mi Box 4, Xiaomi introduced a second TV Box, the Xiaomi Mi Box 4c, similar in terms of processor, but with only 1GB of RAM and 4GB of internal storage. To distinguish it, this Mi Box 4c is matt black.
The Xiaomi Mi Box 4 is sold in China for 349 Yuan, about 45 euros. The Mi Box 4c is sold for 249 Yuan, about 32 euros. These two new Xiaomi Box TVs are currently on pre-order until February 1, the date of their effective marketing in China. At the moment, we have no information on their availability in countries other than China.